4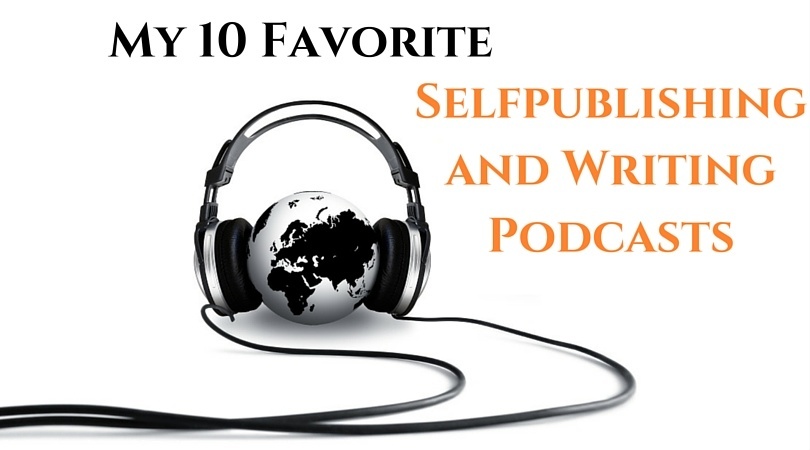 My 10 Favorite Podcasts on Selfpublishing and Writing
Hi there,
Today is "Nikolaus" Day in Germany – the Day of St. Nick. I'm not sure if that's a big thing in the US, but German kids find sweets and other treats in their shoes this morning (provided they are nice and shiny – the shoes, not the kids).
As a little St. Nick's treat I wanted to share my favorite writing and selfpublishing podcasts today. I know it's not directly related to translations or German publishing (more on that next time), but if you're an author or translator, you might find them interesting nevertheless. To me, these podcasts have been invaluable, not only as a source of information but also for continued motivation and inspiration on my path as an author/translator.
Most of them are in English. As far as I'm aware, right now there is only one German podcast that covers selfpublishing issues, called the Selfpublisher-Podcast. I've actually been invited as a guest there a few months ago, when I had just started out with this blog. But here are my favorite 10 English language podcasts on selfpublishing and marketing.
Podcasts on the business side of writing and self-publishing (though not only that):
Podcasts focused on the writing craft:
Writing Excuses with Brandon Sanderson, Mary R. Kowal, Dan Wells, and Howard Tayler: This podcast has been around for ages and these people really know their stuff. They are all successful authors and share their extensive knowledge in 15 minute episodes each week chock-full of information on writing craft.
Helping Writers Become Authors with K.M. Weiland: Great podcast about all aspects related to writing, character development, story structure, research – you name it. An extensive source of information.
The Writership Podcast with Leslie Watts and Alissa Archer: Each week, they edit and critique a sample of a manuscript submitted by brave authors, be it a work in progress or already published. They teach you self-editing skills that will help you clean up your writing before giving it to an editor, saving them work and you money.
The Story Grid Podcast with Shawn Coyne and Tim Grahl: Long-time experienced editor Shawn Coyne answers newbie author Tim's questions about story structure by following the outline of Shawn's book The Story Grid.
The Split with Bryan Cohen and Robert Scanlon: A Young Adult Book Review Podcast by YA authors – for those of you who like YA literature. Each week, they critique a popular YA book from a reader's and as writer's perspective in an entertaining and fun way.
How about you? Do you listen to podcasts at all? Have I missed any of your favorites?