4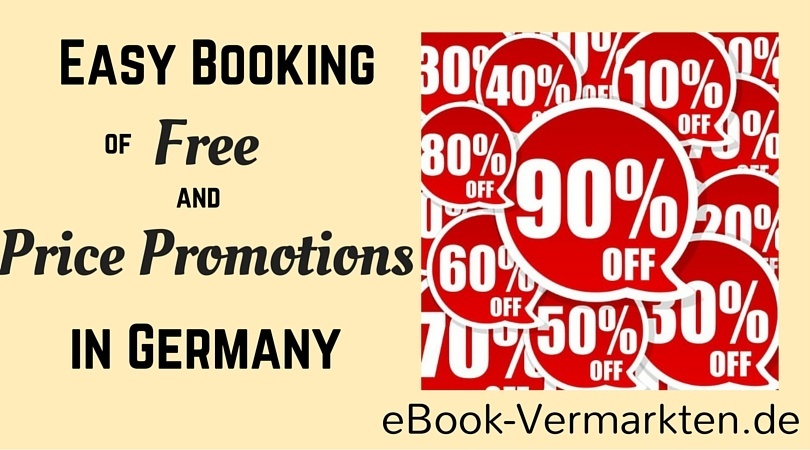 Online Shop for German Book Promotions
If you're an English-speaking author wanting to promote your book in Germany, you may run into the problem that navigating among the multitude of websites where you can book ads is not the easiest thing in the world. First, they are in German, second, they all come with different requirements, costs and offers. Because this is by no means only a problem for non-native speakers, a new website has recently launched to make life easier for all of us.
This service is called ebook-vermarkten.de.
Ebook-vermarkten (which means ebook marketing) is an online shop where you buy ads on many different promotional websites. You merely have to choose whether you want to run a free promo, a price promotion, or if want to promote a new release, a Kindle Unlimited title, or even a print book.
According to your choice, you will see a variety of websites that offer free or paid advertising for this purpose. You can also find the price for their services right there.
All you need to do now is choose a service to find more information about it, then fill in the data for your promotion in the form (the dates, price, ASIN, etc.) and place your order in the shopping cart. You can repeat this for several products of your choice, then pay it all at once via PayPal.
This already simplifies a lot by eliminating the need to visit each website separately to find out about their services – although they don't have all websites listed there yet. However, you may find some discounted offers on ebook-vermarkten.de for specific services, so try it out.
They even offer a service for English books where you pay a reasonable service fee in order for them to promote your books via free English websites: http://www.ebook-vermarkten.de/produkt/service-wir-tragen-ihr-ebook-in-alle-preisaktions-portale-ein-englischsprachig-analyse/
If you need more guidance in using this shop or other book promotion websites in Germany, I have recorded a tutorial video on this in my online course "How to market your book in Germany".