1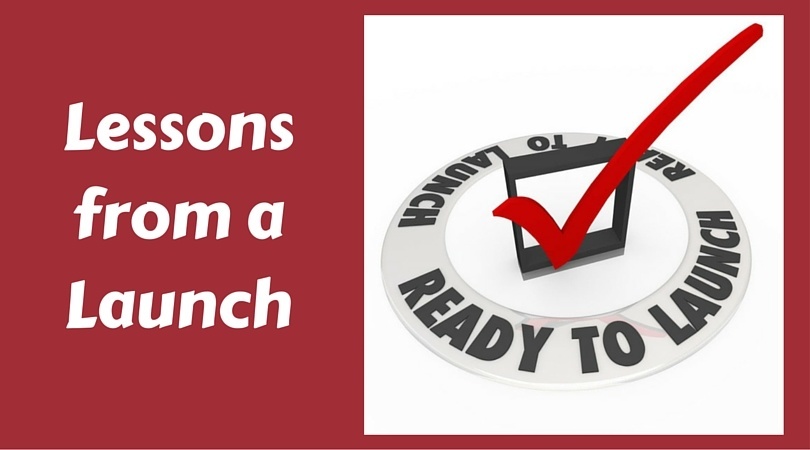 Lessons from a Launch – Launching a new series on the German market
I recently helped author David VanDyke launch his translated Military SciFi Thriller series (the Plague Wars series, in German: 'Seuchenkriege') on the German market. Since this was our first time to venture into German publishing for real, there was lots to learn along the way. I thought I'd share the experiences here, for others to learn from, and also so I won't forget myself.
What we did:
We had three books to begin with: Two of them were published almost simultaneously (two days apart) in the beginning of October, the third one was set to pre-order to go live a month after the second publication date. This way we could make use of the 30 day window for the Hot New Release list on Amazon.
Releasing several books of a series at once can be a smart tactic in order to hook readers and gain some traction early on (More on that in this great article by Hugh Howey).
The first book was initially set to 0.99€, the second to 2.99€, the third to 3.99€.
All books were published on Amazon (directly), and on Tolino, iTunes, and other stores via Draft2Digital. We thought we would go wide (instead of Amazon-exclusive) initially because Tolino occupies about half of the market share for book sales in Germany. However, for indie authors it's harder to be visible on these other platforms, so most authors still report their best income from Amazon.
Marketing Plan:
1 week before launch I started contacting book bloggers via Rezi-Suche.de if they would be interested in a review copy.
I uploaded the books to suchbuch.de, wasleseich.de, and Seite 99 for some additional visibility.
At the launch of Book#1 ('Die Eden-Seuche'), we did a promotional campaign at 99 cents using all the ebook promotion websites that would take it:
After the first promo, the price for Book#1 was raised to 2.99€.
A second 99 cent discount promotion of Book#1 took place 3 weeks after its launch with promos on:
Book#2 ('Reapers Rennen') can also serve as an entry point into the series, which is why we promoted it about two weeks after its launch with a 99 cent discount via:
Book#3 ('Skulls Schatten') was not promoted separately since results for a promotion often reduce for later books in a series.
Outcome:
During the launch promotion of Book#1, it shot up to the highest ranking of about #2000 on Amazon for a short time, which was probably an effect of the xtme promo (our biggest gun, if you will), then slowly dropped over the next week or so to about #10,000.
The second promotion of Book#1 was similarly effective, bringing it back up into the #2000s. The same happened for Book#2.
The xtme promos didn't give as big of a push as expected, but it might have been more successful if the books had had more reviews. On the upside – xtme allows promotions for books without any or very few reviews, provided that the website owner approves of them. That way, we were able to gain some initial visibility directly after launch.
It seems that Buchregen and Buchdeals also lead to good results for 99 cent promotions. During the second promo of Book#1, results were similar to the previous one with xtme (I can't tell you the exact numbers, since I don't know them).
Ebook-Rabatte is a smaller site, but probably worth taking on board since it doesn't cost much and is easy to set up.
Since the categories were chosen wisely, the books were able to stick in the Top 20-40 of at least one or two categories up till now. I think this trend will continue as more books of the series are released.
So far, it seems that best sales days were Sunday, Friday, and Wednesday (in the order of importance), although that data stems from only a month of sales on Amazon.de. However, it might be useful to target promos specifically to these days for maximum effect.
After launch of Book#3, we moved all books to KDP Select because the other venues showed almost no sales in the previous month. It always takes time to get established, and for now, we figured it would be helpful to take advantage of Kindle Unlimited for a few months, which did lead to an immediate jump in ranking due to borrows.
What are the biggest lessons learned:
Try KDP Select from the start if you go in with a brand-new series, and publish on the other channels later. This will give you the benefit of a visibility boost on the Amazon Hot New Releases List.
Start much earlier than a week before launch to distribute review copies to bloggers, especially if you plan to get some reviews soon after! Most of the book bloggers are super busy and even if they accept the book, it will take a while until they get to it.
Outlook:The next thing planned is the launch of Book#4 ('Der Eden-Exodus') in the beginning of December (which is already on pre-order) as well as a five day KDP Select free promotion of Book #2, for which I am in the process of searching for promo sites. I'll keep you posted…
Let me know if you have any questions or if you have any similar experiences to share.