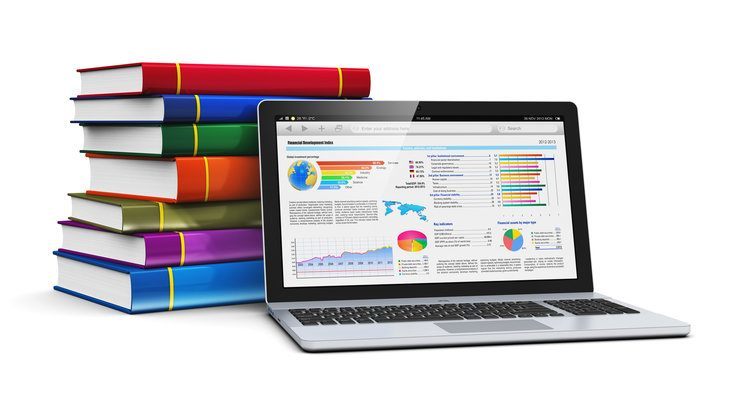 How to publish your translated book in Germany
After your book has been translated, you basically have two options: either publish it directly in the relevant ebook stores, or use a distributor.
The biggest ebook stores in Germany are:
Amazon
Tolino (soon to come for indies)
Apple iBooks
GooglePlay
Kobo
If you already have an Amazon KDP account, merely upload your translated edition and set the correct price including 19% VAT. The Amazon categories differ between the German and the US (or UK) stores, so it might be necessary to contact customer support to publish your book in the right category on Amazon.de (see this post for more information).
Tolino is an Alliance of several German book stores (Thalia, Weltbild, Hugendubel, Buch.de, club.de, ebook.de, etc.). They sell their own e-reader and, as the image below shows, these stores together make up a major share of the German ebook market (with 45% market share in the third quarter of 2014, that's more than Amazon had with 39%!). Previously only accessible to indie authors via a distributor, Tolino launched their own selfpublishing portal Tolino media in April 2015  (with 70% royalties guaranteed until January 2016).
The other ebook stores play only a minor role (in terms of market share), but it can't hurt to have your book on as many sales channels as possible.
Market share of German ebook stores:

from neobooks.com
If you don't want to go through the trouble of creating an author account on all of these different sites and don't mind giving up a bit of your control and getting smaller percentages, ebook distributors are your method of choice. With international distributors like Smashwords, you won't reach many of the German ebook stores (the Tolino Alliance stores). However, now that Tolino will start serving indie authors, you will be able to target this portion of the German market even without a distributor. One notable exception that is a good alternative is Draft2Digital. They distribute to iBooks, B&N, Kobo, Page Foundry, Scribd, CreateSpace, and Tolino, for a fee of 15% of the retail price.
Here are the most important German ebook distributors:
| | | | |
| --- | --- | --- | --- |
| Distributor | Royalties* | Costs | Notes |
| Neobooks | 70% | None (ISBN included) | Market leader. Amazon can be excluded from list of shops (if you want to use KDP + Neobooks) |
| Bookrix | 70% | None (ISBN included) | Amazon may be excluded, ebooks can be free on Amazon even without KDP Select |
| ePubli | 70% | 14.95€ with ISBN | Note that you need to use epubli.de (not epubli.co.uk) to set prices in € and to sell in German stores (like Tolino retailers). Print on Demand packages possible |
| Xinxii | Most stores: 50%, on Xinxii 70% (>1.99€) or 40% (0.99-1.98€) | None (ISBN for fiction included) | Shops can be selected individually. PayPal payments possible |
| Feiyr | 80% | 9.95€ for account set up + 4.95€ per publication | Shops can be excluded. Also publishes music and audiobooks. |
| BoD | 70% | None for ebook only | Print on Demand packages possible |
*from net sales revenue
When using any distributor, you should make sure that you adhere to the Fixed Price Law, which means your book must be available for the same price on all German sales channels (this will be easy on German ebook distributors, but you have to pay attention when using Smashwords, for instance). Unfortunately, most of the German distributors will require a German/European bank account to pay you.
What is your method of choice for publishing in a foreign language? Using an international distributor, even if it means losing potential sales on the country-specific platforms? Publishing on Amazon only, to avoid the whole Fixed Prices hassle? Would you consider asking your translator's help in setting up and managing your accounts? Let me know in the comments or drop me a mail.