3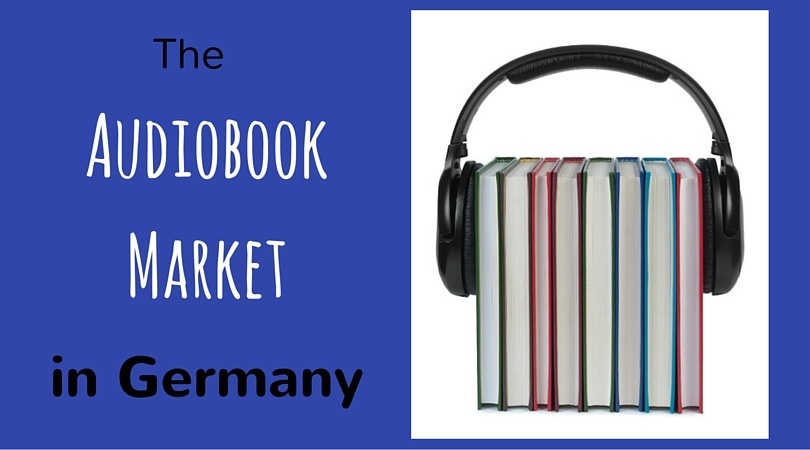 The Audiobook Market in Germany
Should you produce a German audiobook once you had your book translated? Well, I can't give you an answer to that question. I can merely give you some numbers about the audiobook market in Germany as it is right now:
In 2013, the overall market share of audiobooks of the total book market was below 4%.
One year later, in 2014, this number rose to 4.2%, and continues to increase (according to the German Publishers and Book Sellers Association).
(http://de.statista.com/themen/2233/hoerbuecher/)
To compare this with the ebook market share in Germany: In 2014 this was estimated to be 4.5% by the German Publishers and Book Sellers Association. However, the 2016 Global ebook report shows that for some of the big publishers in Germany, ebooks already make up more than 10% and even up to 15% of their total book sales (source). So perhaps we can assume that statistics for audiobooks may underestimate the "real numbers" as well.
I haven't found data on audiobook sales for 2015, unfortunately.
Further statistics for 2014 (source):
14.3 million audiobooks were sold in Germany in 2014.
3.7 million people spent on average 49 Euro for 4.5 physical or digital audiobooks.
60% of buyers of audiobook CDs were women, while of those who downloaded audiobooks, the distribution was more even with 53% being female.
The ratio of physical audiobooks (CDs) to digital downloads is consistently around 80% to 20%, but the number of people buying downloadable audiobooks is steadily increasing.
Audible is the market leader for audiobook downloads in Germany (they also distribute to Apple's iTunes Store). Amazon has 20% of the market share for audiobook CDs.
Children and Young adult audiobooks were the bestselling genres in 2014 with 44.3% of the market share, just ahead of adult fiction (43.5%).
Only a few titles make up for the majority of audiobook sales. For example, of the 40,000 new audiobooks released in 2014, only 1% reached over 5,000 copies sold.
Taxes on audiobooks
It's interesting to note that the VAT (value added tax) on physical audiobooks in Germany was reduced to 7% (same as print books) instead of the usual 19% for ebooks and other digital products, including downloadable audiobooks (source). There are bills in preparation, though, that aim to reduce VAT for digital books and audiobooks alike (source).
How can German authors get audiobooks to the market?
Services like Xinxii and Feiyr will distribute audiobooks to the different sales channels, but they require you to deliver a professional, ready-made audiobook. ACX, an Amazon platform, is the best way to produce affordable audiobooks for indie authors, but they are not accessible for someone living in Germany so far. I know one German author who has been working directly with Audible to sell his audiobooks, which he produces himself, but that's hardly an option for most people.
Recently, though, a new service opened up to German authors that offers production of a professional audiobook – "Mein Hörbuch" by Lausch Medien. Authors can choose one of the professional narrators (5 men and 5 women at the moment), then the company produces the audiobook and delivers it to all sales channels including Audible. But the author has to pay the narrator on a per hour basis up-front. At the moment, a medium sized novel of 400,000 characters (amounting to about 9 h of running time) will cost 4,500 Euro.
A similar service is called liberaudio, which offers help with the complete production process from finding the right narrator (within their database) to editing and mastering. The finished audiobooks are distributed to all sales channels including Amazon and Audible. Currently, their prices start at 70 Euro per 2000 words.
Conclusion:
As an author from the US, UK or any other country where ACX is accessible, you might have an advantage over many German authors if you wanted to bring a German audiobook to the market right now. Audiobooks are certainly a growing market in Germany, but don't expect to sell very many of them if your ebooks aren't even selling yet either.